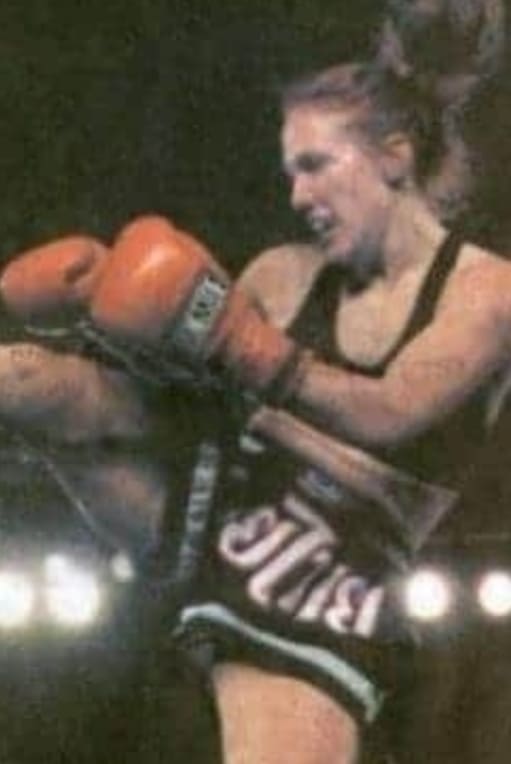 Stephanie Moon
Stephanie Moon started training Jiu-Jitsu in 1996 and is a Gracie Fighter black belt. She fought Muay Thai under retired Pro fighter George Tsutsui at Combat Fitness and Boxed with the Concord Youth Center. Over the years, she has tried out various forms of exercise before making martial arts a cornerstone of her career. She is a great role model for kids, especially girls. She is the head instructor of our 4-6 year old Program.
Stephanie has competed in international competitions, coached a Muay Thai Kickboxing team and provided training for many women's Jiu Jitsu courses. She brings inspiration and experience to the mat, inspiring you to want to work out regularly and reach your fitness goals. As a dedicated women's teacher, she is adept at helping single women, married women without kids, mom, and even grandmothers get the most out of Jiu Jitsu and Muay Thai Kickboxing classes.
Stephanie retired from fighting with a combined record of 20-4. This includes boxing, Muay Thai Kickboxing, and MMA. She continues to compete in Brazilian Jiu-Jitsu and placed third in the 2018 IBJJF Masters World Championship black belt division.
Stephanie regularly teaches womens only self-defense courses all over the Bay Area and enjoys empowering women through Jiu-Jitsu. To schedule a one-on-one lesson, semi-private, group lesson, or self-defense seminar you can contact Stephanie at (925) 956-9508